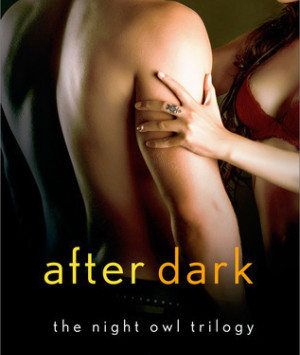 Rating:

8.9

/

10

from

15

ratings
In the final novel of the Night Owl Trilogy from bestselling author M. Pierce, can a passion that has withstood many ordeals become a love strong enough to last a lifetime?
At twenty-nine, Matt Sky is trying to return to normal, having faked his death and come back to life. He and Hannah move to a simple house in the suburbs, and strive to grow their relationship into something durable and honest. They become more and more entangled, in the best ways possible.
At twenty-eight, Hannah finally has the life she's always wanted: she's pursuing her career as a literary agent at Granite Wing Agency, she is writing her first solo novel, and she is living with her hot, passionate lover. For the first time, Matt and Hannah are able to explore intimacy without inhibitions—without lies, secrets, or jealousy—and the results are explosive.
Still life together is not as easy as it seems. Matt is estranged from his brothers in the wake of his cruel stunt; Seth Sky, embittered by his failed pursuit of Hannah, makes a play for Hannah's sister; and the topic of Hannah's novel—her relationship with Matt and the Sky family—is driving a wedge between her and Matt. The lovers are devoted to one another, having come through many ordeals, but is their bond strong enough to last a lifetime?
Chapter List (
77

chapters)