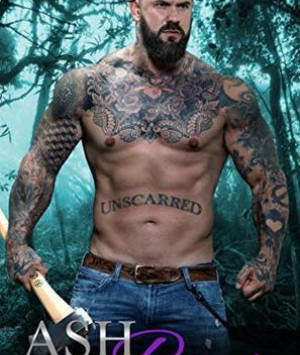 Rating:

8.8

/

10

from

23

ratings
Grim is the reluctant Alpha of the Rogue Pride Crew, and just trying to get from one day to the next without maiming his Crew. Controlling one animal is hard enough for shifters, but Grim is the only one in existence with two animals—a good lion and a monstrous lion named the Reaper. His life has been turned upside down after he fled his old Pride, and landed in a trailer park of lumberjacks in the heart of dragon territory. He's Grim during the day and the Reaper at night, and life can't get much more complicated. That is until he runs into a shy, blue-haired, curvy stunner named Ashlynn Kane. Ash might be just the distraction Grim needs to keep his inner Reaper from tearing his new Crew apart, but the closer he gets to her, the more he starts to believe in a bigger future for himself. And the more he believes, the more turmoil finds him and his new Crew. 
Ash Kane is a simple girl who got left behind. Her best friends have joined a new Rogue Pride Crew, and no one calls anymore. Her life has become routine, and quiet, and lonely. That is, until her friends come back for a short visit and bring one monstrous, dual-personality Alpha lion shifter named Grim. She's submissive, and he's about as dominant as they come, and they shouldn't be a good match, but she's not scared of him, and here's why. Her instincts are screaming that deep down, that trouble-makin' man has good in him. She's falling hard for him, but Grim is being hunted and haunted by a ghost from his past that could annihilate them both and ignite a war in Damon's Mountains. 
Good lion, bad lion, good lion, bad lion. 
Half of Grim is salvageable, but always beware of the Reaper. 
Content Warning: Explicit love scenes, naughty language, and piles of sexy shifter secrets. Intended for mature audiences.
Chapter List (
25

chapters)