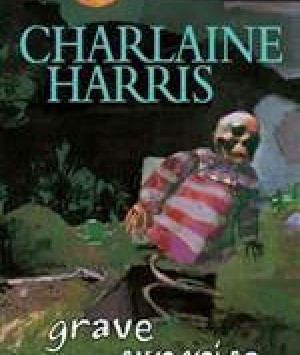 Rating:

8.8

/

10

from

23

ratings
When I was fifteen, I was struck by a bolt of lightning through an open window of the trailer where we lived...I recovered, mostly. I have a strange spiderweb pattern of red on my torso and right leg, which has episodes of weakness. Sometimes my right hand shakes. I have headaches. I have many fears. And I can find dead people. That was the part that interested the professor...

At the request of anthropology professor Dr. Clyde Nunley, Harper Connelly and her stepbrother Tolliver come to Memphis to give a demonstration of Harper's unique talent. And what better place to have that demonstration than in a very old cemetery?

Dr. Nunley doesn't bother to hide his skepticism, especially when Harper stands atop a grave and senses two bodies beneath her - one of a centuries-dead man and the other of a young girl, recently deceased. When the grave is opened, Harper's claim is proven true. The dead girl is Tabitha Morgenstern, and eleven-year-old abducted from Nashville two years previously - a child whom Harper had tried, and failed, to find. The coincidence raises suspicions about her among the police - so she and Tolliver undertake their own hunt to find the killer. They make a nocturnal visit to the cemetery, hoping that Harper can sense something further about the murder.

And then, the next morning, a third dead body is found in the grave...
Chapter List (
30

chapters)