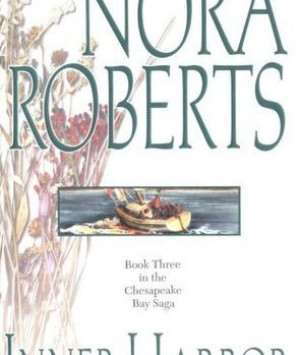 Rating:

8.9

/

10

from

18

ratings
Third in the sweeping Chesapeake quartet, about three brothers who come together in a time of need. They honored their father's wish to raise young Seth as their own. And with all of the brothers home again, the Quinn family has never been so strong. But in the months to come, their strength is tested--once again.
Phillip Quinn has done everything to make his life seem perfect. With his career on the fast track and a condo overlooking the Harbor, his life on the street is firmly in the past. But one look at Seth and he's reminded of the boy he once was...
Phillip intends to fulfill his father's dying request and considers Seth to be a duty. But he never expected he would grow to love Seth, and soon his promise to his father has become more than just an obligation. Seth's future as a Quinn seems assured--until a stranger arrives in town. She claims to be researching St. Christopher's for her new book, but the true objects of study are the Quinns. Her cool reserve intrigues Phillip. He is determined to uncover her motives, but she is holding a secret that has the power to threaten the life the brothers have made for Seth. A secret that could tear the family apart... forever.
Chapter List (
86

chapters)