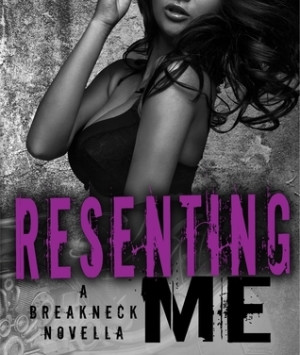 Rating:

8.7

/

10

from

12

ratings
One look at the beautiful Hawaiian flower dancing on stage at his buddy's strip club and Pyro's world changes. He's lost, captivated, head over heels. He tries to stay away, resist her charms, but he just can't find the strength to do it. Instead, he hires Hazel and Winter as entertainment for the Breakneck President's thirtieth birthday party, unknowingly putting the girls' lives in danger. 
Hazel convinces Winter to take the Breakneck gig so that she can get closer to Pyro. Playing the temptress to the max, Hazel appears on stage wearing white angel wings, and little else, drawing Pyro in to where she wants him. Needless to say, they both get very little sleep that night. 
One night together making love until the sun comes up and these two are in too deep. But this is the Breakneck world, and sunrise brings gunfire and bloodshed. Time brings Winter's abduction and brutal rape. Hazel's guilt burrows deep, and she pushes everyone away. She is resenting herself for convincing Winter to enter this Breakneck world. She is resenting Pyro for ensnaring her heart. 
This is the story of Pyro and Lana. It is simply the story of how, sometimes, love just isn't enough.
Chapter List (
19

chapters)