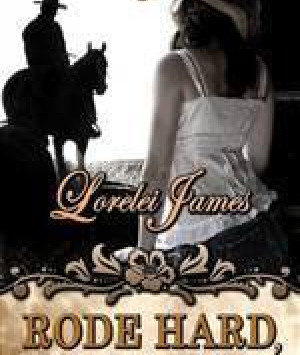 Rating:

8.1

/

10

from

15

ratings
Workin up a hot, sticky sweat is pure pleasure with a hard-ridin cowboy or two. Struggling stock contractor Gemma Jansen swallows her pride and tracks down circuit rider Cash Big Crow to offer him a job managing her ranch. Cash agrees on one condition: theirs won't be strictly a working relationship.

She's the boss during the day, but once she's corralled in the bedroom, Cash calls the shots. Despite concerns about their age difference, Gemma consents. Cash suspects the sexy widow hides an untapped wild streak. He intends to loosen her tightly held reins of control even if he has to break out his horsewhip to do it. But Cash is in for a surprise. Gemma proves a rough and ready participant in any leather-n-lace game Cash dreams up.

Between riding herd on his wayward daughter, Macie, and rowdy cowboy Carter McKay doggin Macie's every boot step, Cash struggles to hide his true feelings for Gemma except this time, Gemma's grabbed the bull by the horns and she's playing for keeps. Summer's going to be a hot one at the Bar 9.
Chapter List (
52

chapters)