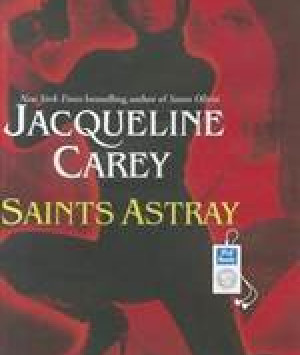 Rating:

8

/

10

from

29

ratings
Fellow orphans, amateur vigilantes, and members of the Santitos, Loup Garron—the fugitive daughter of a genetically engineered "wolf-man"—and Pilar Ecchevarria spent their entire lives under military occupation in a cordoned off Texas no-man's-land that used to be called Santa Olivia, now known as Outpost 12.

But now they're free, and they want to help the rest of the Santitos escape. During a series of escapades, they discover that Miguel Garza, Loup's former sparring partner and reprobrate surrogate brother, has escaped from Outpost 12 and is testifying on behalf of its forgotten citizens—at least until he disappears from protective custody. Driven by a sense of honor, Loup vows to rescue Miguel, even though venturing into the U.S. could mean losing her liberty. Driven by love and loyalty, Pilar promises to help her.

It will take a daring and absurd caper to extricate Miguel from the mess he's created, but Loup is prepared to risk everything...and this time she has help.
Chapter List (
73

chapters)