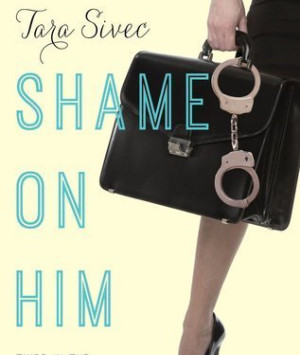 Rating:

8.7

/

10

from

25

ratings
For Lorelei Warner, being perfect isn't everything it's cracked up to be. She did what her straitlaced parents wanted: became a lawyer, married her college boyfriend. But since her husband ran off with another man and her career became a nonstop bore-fest, Lorelei has turned to her best friends and Fool Me Once Investigations to find fulfillment and adventure.
When a routine subpoena-delivery turns up a dead body, Lorelei knows that solving the murder is exactly what she needs to boost her confidence…until private investigator Dallas Osborne walks in and takes over the case. Dallas has always rubbed Lorelei the wrong way. It's aggravating enough that he's a pompous ass, but he's also entirely too good-looking.
If she wants to catch the killer, Lorelei will need to loosen up and defy her parents—not to mention the law. And she'll need to partner with Dallas, working closer (much closer) to the sexy investigator than she ever expected.
Join the feisty Fool Me Once ladies for another fun-loving romp from bestselling author Tara Sivec.
Chapter List (
40

chapters)