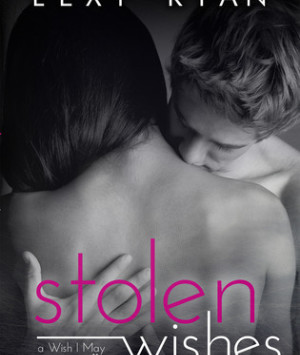 Rating:

8.3

/

10

from

23

ratings
Cally… 
A sexy smile. Intense blue eyes. A goodness that makes him want to save me from these rumors when no one else would care. I didn't ask for a hero. William Bailey was never supposed to be anything more than a wish, a dream, an unrequited crush. Not for a girl like me--a girl whose fractured family has stolen her chance at a decent life.
William… 
Since the death of my parents, I've always done what's expected of me, what's "best" for me. Until Cally. The moment her haunted eyes meet mine, the fractured pieces of my heart feel whole again. I don't just want to save her. I need her to save me.
Stolen chances. Unbroken wishes. Two lonely souls grasping for hope in the darkness. 

**This novella takes place seven years before the events in WISH I MAY and shows William and Cally falling in love for the first time. It can be read before or after WISH I MAY or on its own.**
**Contains sexual content and adult language and situations. Intended for mature readers.**