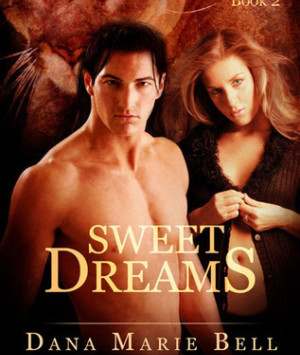 Rating:

8.3

/

10

from

12

ratings
Sweet dreams can easily become nightmares. 
Getting attacked by some crazed she-devil, complete with claws and fangs, certainly wasn't on Rebecca Yaeger's agenda when she agreed to attend a local masquerade. In a few slashing moments, Becky learns things about her friends and the man she loves that she never would have suspected.
When Simon rescues Becky from an unprovoked attack by one of his Pride, he finally confirms what he's long suspected: she's his mate. Carrying her off to his home and dressing her wounds gives him the chance he's been waiting for--to taste her and mark her as his. And she's far sweeter than anything, or anyone, he's ever had before.
Just as their problems seem a thing of the past, a strange illness begins to haunt Becky, threatening to turn their sweet dreams into a nightmare.
Warning: This title contains explicit sex, graphic language, Godiva chocolates and a tall, dark and handsome shifter.
Chapter List (
20

chapters)