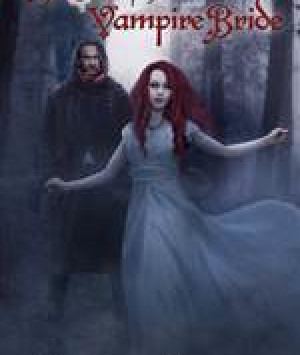 Rating:

8.5

/

10

from

23

ratings
Set in the 1820s, The Tale of the Vampire Bride is sure to thrill fans of vampires of literary past with its lush, gothic atmosphere and terrifying spectacle.

All Lady Glynis Wright ever wanted was the freedom to live life as she pleased, despite her aristocratic parents' wishes for her to marry into wealth. But her fate is far more terrible than an arranged marriage when her family becomes prisoners to one of the most fearsome and powerful vampires of all time, Count Vlad Dracula.

Imprisoned in the decrepit castle in the Carpathian Mountains, Glynis's new life as a Bride of Dracula is filled with bloody feasts, cruel beatings, and sexual depravity. There is no hope for escape. Vlad Dracula has elaborate plans to use her familial connections in England and she has become his favored pawn. Even more terrible is the bond of blood between them that keeps Glynis tethered to his side despite her deep hatred of him.

It's only when Vlad Dracula takes Glynis to the picturesque city of Buda on the Danube River and she meets a mysterious vampire in the darkened city streets, does she dare hope to find love and freedom.
Chapter List (
75

chapters)