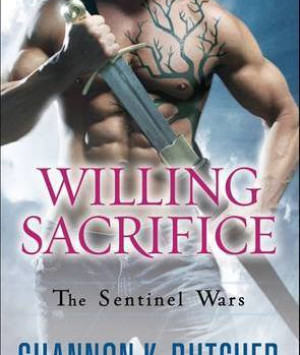 Rating:

8.2

/

10

from

26

ratings
They are the Sentinels. Three races descended from ancient guardians of mankind, each possessing unique abilities in their battle to protect humanity against their eternal foes: the Synestryn. Now a warrior weighs the price he will pay for love....
Theronai warrior Torr has never forgotten Grace, the human who stole his heart and nearly gave her life to save his. So when he is summoned to the aid of Brenya, the powerful woman who healed Grace, he is devastated to find that Grace's cure has left her mind devoid of any memory of Torr or their love.
However, despite not knowing who he is, Grace is inexplicably drawn to the dark warrior. As they team up to stop the invasion that threatens the people Grace now considers family, her memories slowly start resurfacing. But sometimes the past is best forgotten—a lesson that Torr may learn too late...
Chapter List (
75

chapters)