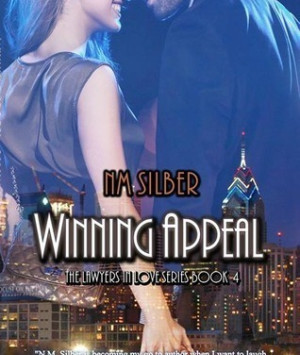 Rating:

8.2

/

10

from

10

ratings
Once upon a time, a good girl who wanted to be naughty, met a naughty boy who wanted to be good...
Beth Pierce, is the Director of Fundraising for her older brother's new legal non-profit. She spends her weekends fighting off lecherous men at charity galas and her weekdays trying to hide her attraction for a certain sexy young attorney in her office.
Mark Patterson, is the object of Beth's desire. He spends his weekends having casual encounters with women and his weekdays trying not to think about how gorgeous, smart, and sexy Beth is. Because not only is Beth his colleague, she's the younger sister of one of his closest friends.
When Mark is assigned to escort Beth to those weekend galas, they both quickly realize that things could get very interesting. Will Beth be as naughty as she would like to be? Can Mark be as good as he wants to be? Even if they give in to their desire for each other, how can they risk romance when so much is at stake? 
Find out in Winning Appeal Coming Fall 2014.
Chapter List (
30

chapters)