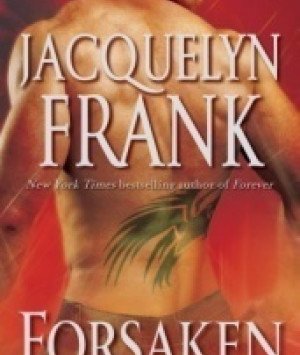 Rating:

8.4

/

10

from

26

ratings
New York Times bestselling author Jacquelyn Frank continues her scorching and sensual new series set in the world of the Nightwalkers, where alluring entities known as Bodywalkers are the vanguards against the raging forces of darkness.
As a mercenary, Leo Alvarez has signed on for a lot—but he never signed on for his best friend becoming host to the soul of an ancient Egyptian pharaoh. Jackson is now inhabited by a Bodywalker, and Leo is forced to grapple with a realm of supernatural beings far more dangerous than anything he's ever encountered.
But when Jackson is wounded by an attack from a demon god, Leo must team up with another supernatural creature—a Night Angel—to save his friend from utter destruction. With skin as black as midnight, hair as white as snow, and a body of pure perfection, the Night Angel arouses a burning desire in Leo, even as he refuses to be intimidated by her power—or the power of those who would destroy his friend. An unusual alliance is forged, electrified by sexual temptation, and together the two must unite their strengths to bring down a supreme evil.
Chapter List (
44

chapters)