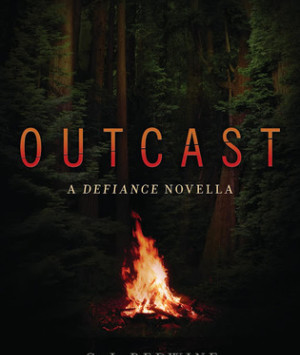 Rating:

8.9

/

10

from

10

ratings
A thrilling, dangerous adventure, this prequel novella to C.J. Redwine's Defiance and Deception features Quinn, a popular character from the series.
Quinn Runningbrook knows a hundred ways to kill a man and make it hurt. He can track, ambush, and torture his prey with terrifying skill—just like his father taught him. But every kill consumes another piece of him, and Quinn longs to stop, to save himself and his sister Willow from becoming like his father—a man who kills for entertainment.
But when Quinn refuses to torture a group of trespassers caught too close to the Tree Village where his family lives, and instead kills them quickly, he disobeys a direct order from his father . . . and Willow is forced to do it instead. Suddenly, Quinn isn't the favored apprentice to the family business of "protecting" the Tree Village anymore. Willow is.
When Jared Adams—a courier from the nearby city-state of Baalboden—is caught traveling too close to their borders, Willow is ordered to torture him for information. But Quinn knows that Jared doesn't deserve torture or death. And he realizes he has to take action…or the fate chosen for Willow and himself by their father will remain carved in stone.
Chapter List (
15

chapters)