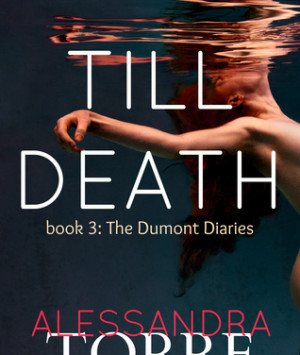 Rating:

8.6

/

10

from

16

ratings
Author's Note: This novella is no longer available. I combined all of the Dumont Diaries novellas into a standalone novel, which was rewritten, expanded, and retitled as Trophy Wife. 
He watches me. Watches as my husband makes me submit, makes me do things that, even in their depravity, bring me pleasure. He knows what I like, and how I like it. But while Nathan dominates my body, Drew is interested more in my soul. 
I can only bend so far before I break. Drew is my crack, my weak point around which everything else splinters. Even as more secrets are unveiled and all of the signs point to danger, I roll farther into this world. Into this high-brow life, into both of their beds. 
But to what end? At this point, I don't know what's in more danger: my heart or my life. For these men, these two men who I am pushed and pulled between? They seem to be much more interested in my death than they ever were my life.