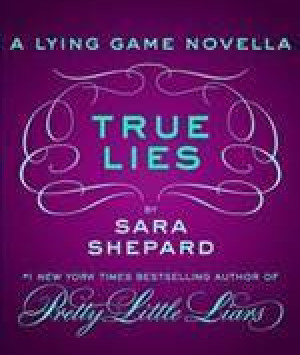 Rating:

8.2

/

10

from

13

ratings
It's the summer after junior year and Sutton Mercer's world is turned upside down when her secret boyfriend, Thayer Vega, disappears without a trace. When he finally calls, he says he needs "space."

Furious, Sutton does what any jilted girl would do—she gets over her last boyfriend by finding a new one. And luckily Garrett Austin is happy to step up and be her new leading man. The only catch: Garrett used to date Sutton's best friend Charlotte. Now an annoyed Charlotte is insisting that Sutton's younger sister, Laurel, be admitted to the Lying Game clique. If Sutton wants to keep Laurel out, she'll need to outdo her in a series of prank challenges. Defeating Laurel should be a no-brainer, but little sis has some tricks up her sleeve...

Will Sutton prove she's the only Mercer fit for the club? Or is the Lying Game queen about to get overthrown by her not-so-loyal subjects?