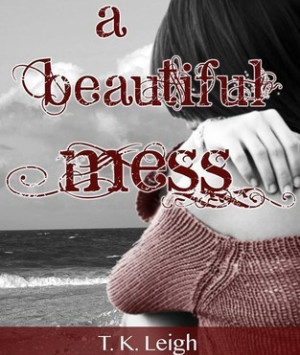 Rating:

8.1

/

10

from

10

ratings
NEW CONTEMPORARY ROMANTIC SUSPENSE SERIES!
What happens when you lose everyone that promised they would always be there for you? How can you protect the few pieces of your shattered heart that remain?
Olivia Adler is a woman with a troubled past. After losing her parents at the young age of six and being raised by an uncle who she lost years later, she refuses to get attached to anyone, including friends. For the past decade, she has been able to remain unattached to any man, too worried about losing someone to get too close. Until Alexander Burnham walks into her life one night and changes everything. But he has issues of his own. And he's keeping a secret that could turn Olivia's world upside-down. Will Olivia let Alexander in enough for him to get close and protect her from a force threatening her very existence, or will she push him away, scared of letting Alexander in, in order to protect her heart?
A Beautiful Mess is the first installment of a three part series sure to captivate the heart with a story of secrets, courage, and love.
Recommended for ages 18 and up due to sexual situations, language, and mild violence.
You're reading A Beautiful Mess (Beautiful Mess #1) novel online free on NiceNovel.com !
Chapter List (
84

chapters)