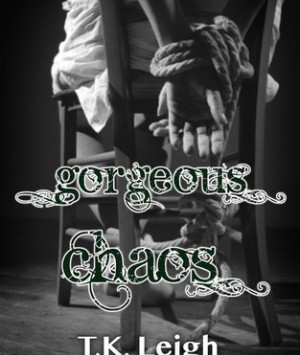 Rating:

8.4

/

10

from

14

ratings
USA TODAY BEST SELLING BOOK. 
RECOMMENDED FOR AGES 18 AND UP DUE TO EXPLICIT SEXUAL SITUATIONS, STRONG LANGUAGE, AND GRAPHIC VIOLENCE 
This is the third book in a three book series that must be read in order. If you have not read both A Beautiful Mess (Book 1) and A Tragic Wreck (Book 2), please read those first. 
Beautiful Mess Series Reading Order: 
A Beautiful Mess - Book One 
A Tragic Wreck - Book Two 
Gorgeous Chaos - Book Three 
How long can you keep a secret from the one you love? How can you possibly say the words that will rip both your worlds apart? 
Finally able to face her fears of abandonment, Olivia Adler begins to prepare for the next phase of her life. But Alexander Burnham is still holding on to all the secrets about Olivia's past, trying to protect her. As days go by, Olivia is slowly starting to remember her past and Alexander realizes it's only a matter of time until she puts all the pieces together and figures out who he is… 
And who she is... 
But if she remembers, her life could be in even more danger than it already is, and Alexander cannot have that happen. When shadows of Olivia's past threaten not only her life, but also those around her, will Alexander finally put Olivia's needs ahead of his? Will she be able to put all the pieces of her past together in order to save her own life and those that she's close to? Can she figure out who she can trust and who is threatening her very existence? Gorgeous Chaos is the explosive conclusion to T.K. Leigh's Beautiful Mess series.
You're reading Gorgeous Chaos (Beautiful Mess #3) novel online free on NiceNovel.com !
Chapter List (
87

chapters)