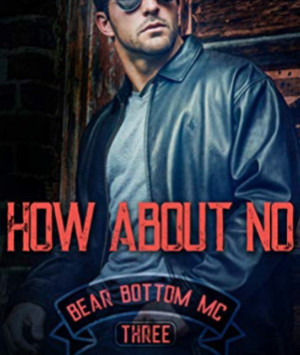 Rating:

8.1

/

10

from

11

ratings
Wade had everything he could ever want in life…then he lost it.
Now, his life—his forever girl—is living in a house he built for her while he's struggling to move on and find meaning where there isn't any to be found.
Landry Hill was his girl. His everything. His first kiss. His first and only love. His old lady and wife.
Then one day he does something monumentally stupid, and she walks away knowing she'll never come back.
Fast forward two years, and he's still just as in love with her now as he was when she left. The only problem is that she's moved on with her life, found a new man, and has seemingly forgotten him. Then there's Wade—stuck in the same awful place where she abandoned him. The only thing he has left is his job as a police officer and the Bear Bottom MC.
Just when they both think things can't get any worse, life kicks them both in the teeth, and Landry finds out really quick that the only person she can depend on is the one that let her walk away.
With that understanding comes a deal. One that Landry has no hope of ever breaking free from, and one Wade will do everything in his power to make a reality.
But one thing is still certain. The force that split them apart is still out there, and there's no hope of escaping fate.
Chapter List (
46

chapters)