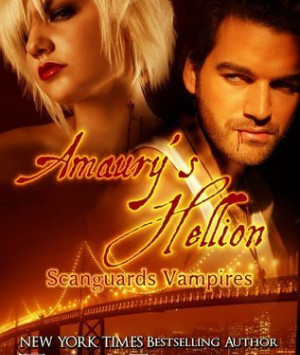 Rating:

8.6

/

10

from

27

ratings
Vampire Amaury LeSang is cursed to feel everybody's emotions like a permanent migraine. The only way to alleviate the pain is through sex. When he meets the feisty human woman Nina, a cure for his ailment seems within reach: in her presence all pain vanishes. 
Unfortunately, Nina is out to kill him because she believes he's involved in her brother's death. And she would succeed if only Amaury's bad boy charm didn't play havoc with her hormones and catapulted her into his arms and his bed every time she was near him.
As every kiss brings them physically closer, danger is lurking and threatens to destroy the little trust they have in each other.
Chapter List (
116

chapters)