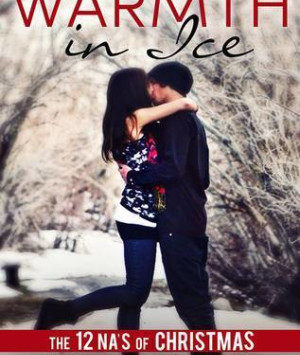 Rating:

8.5

/

10

from

22

ratings
***Warmth in Ice is proud to be a part of The 12 NA's of Christmas***
12 New Adult Novellas. 12 Bestselling Authors. November 2013
***********
It's Maggie and Clay's first Christmas together…
***Spoilers for those who have not read Find You in the Dark or Light in the Shadows***
Clay and Maggie have gone through the dark and come out on the other side. For the first time, they are on this journey together. Fighting for something they both need and can't live without…each other.
But a long distance relationship is hard. Particularly for two people who are still trying to build something solid on a shaky and troubled foundation. Clay is finally out of treatment and is living in an out patient halfway house. He struggles with what he wants to do and where he wants to go. Questions he worries he will never have the answers to. Maggie is trying to transition into college life and learning how to create a future with someone who is over a thousand miles away.
As the months pass and they struggle with being a part, old insecurities and fears take root and threaten a love that has come so far.
When Maggie decides to fly to Florida as a surprise for Clay on Christmas, she is unsure whether it will be the first step toward what they both desperately want or whether it could possibly be the end of it all.
But with the holidays approaching, Maggie and Clay are reminded that even when the days are coldest, you can still find the warmth and that hope and love are the greatest gifts of all.
Chapter List (
28

chapters)